Start Your New Career As A Hearing Aid Specialist Today!
Grab Your Share of $25,000 With Our Black Friday Price Match Extravaganza
Watch Video Below for Details…
Once The $25,000 In Price Match Money Is Gone, The Black Friday Sale Is OVER – Hurry, Enroll Now!
3 Easy Steps To
Complete Your
Black Friday Enrollment
Here is the remaining balance of the $25,000 Education Fund. Once the fund reaches zero, the Black Friday Sale is over.
Join Us Live On ZOOM
Each morning this week (except Thursday due to Thanksgiving), we will be hosting a LIVE ZOOM call at 9am EST, 8am CST, 7am MST, and 6am PST.
We will have special bonus items to add to our Black Friday Price Match deal. (Awesome deals that will save you even more money) These will be LIMITED OFFERS for Fast Action takers.
We will also have daily prizes to give away to participants who show up LIVE. Throughout the week we will be giving away bonus prizes including an HP Laptop Computer, Bose Wireless Noise Canceling Ear Buds, Meta Portal Go – Portable Smart Video Calling 10" Touch Screen, Personalized Engraved Cross Chrome Pen, HAA Swag, and more (no purchase necessary)
What Our
Students

Say About Us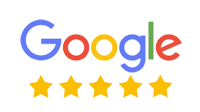 Started the hearing aid academy a few months ago after being in the hearing healthcare industry for over 10 years. This is the only program that is hands on and really does show you how to be a great hearing specialist that I've ever found. The instructors and live boot camp was amazing and such a reassurance I am in the right field.

Aundrea Espinoza


The Academy is second to none when it comes to teaching you everything you need to learn from step one to passing state exams to continuing education. They really take the time and effort to educate you. Great team of people you meet at the boot camp!!

Mark Gonzalez


I just returned from the Orlando Bootcamp sponsored by the Hearing Aid Academy. A 2 day intensive workshop to sharpen our clinical and empathetic skills to improve the quality of life for a rising demographic of seniors with hearing loss. If any one reading this post is the least bit skeptical of the authenticity, credibility, passion and dedication this academy's panel of leading experts invests in their students, it will be your loss. The Hearing Aid Academy is the real deal. Their legacy is changing the lives of their students and the quality of life of future patients and their family members. It just doesn't get any better than that. Lauren Knatz -proud to be a Hearing Aid Academy Student

L


I would highly recommend the Hearing Aid Academy. The instructors are very knowledgeable and are determined to make you successful. They worked hard to get me up to speed and best of all they found me my first job as a Hearing Instrument specialist. I cannot thank them enough. Awesome People.

Frank Weinstein


There is no better Team to take you through this process than the Hearing Aid Academy Team! If you're considering the Hearing Aid Dispenser/ Specialist career, they are your Team!

JR Orlando


Been a great program. The interactive components really help (live weekly videos, and a seminar). They are always attempting to evolve and make the program better. Lots of great knowledge. Looking forward to the helping my community in their hearing healthcare journey

Melissa Rodriguez


Truly the most dedicated teachers you will ever find. Also, live classes for Q&A, interpretation of audiograms and advanced topics 3x's per week. When you're toward the end of the program, there is job placement available. I love the program!

Michelle D


All I have to say is that joining the Hearing Aid Academy's program, has been the wisest decision I have made in a long time. I initially was naturally skeptical because it is an online self-pace program, but I have come to find out that they have an amazing program. They have an amazing group of very knowledgeable, professional and down to earth instructors who really care and want you to succeed. I just attended their Orlando bootcamp, and the information and hands on training is invaluable. There is nothing in the industry like this program. Thank you so much Hearing Aid Academy instructors and fellow students for making this an amazing experience.

Marcos Suriel


This program sets you up with all the tools you need to feel confident moving forward in your career as a Hearing Instrument Specialists. The instructors are so knowledgeable and willing to help. There is a 2 day boot camp every 3 months that allows you to get hands on training that you don't typically get from an online program. That has been my favorite part of the program so far! Really helps you learn and take the next step forward, highly recommend!

Teresa Musumeci


If you're trying to search through reviews and trying to understand if this Academy is legit or not, please understand that this program is the real deal. I consider myself to be a pretty skeptical person who wants to know the ins and outs of things before I dive into something. The Hearing Academy peaked my interest during the beginning of the year. I had a lot of questions about the program, so I picked up the phone and gave them a call. It turns out it was one of the best decisions I have ever made. I felt bad at the time because I was nailing Dave, the owner, with questions, but he happily answered all of them. But that's not what really convinced me. What convinced me was that he answered my questions with passion. I could tell that staff over at The Hearing Aid Academy truly loved the profession of the Hearing Aid Specialist. They want to put you on the right path and help you succeed. If you are a skeptic like me, don't be afraid to pick up the phone and give them a call. I know it sounds kind of cliche, but The Hearing Aid Academy has changed my life for the better.

Travis Brummer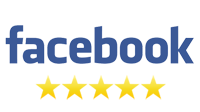 This program is absolutely wonderful, their instructors are all very knowledgeable and helpful, I highly recommend this program.

Elizabeth M. Martinez


I am about 60% through the coursework in this program. I have been in the medical field for many years and have to say the quality of the education is outstanding. Instructors are passionate about the material and helping the students to be successful. Attended the bootcamp recently and had a great hands on experience to help tie the learning together. The instructors are very knowledgeable and dedicated to quality patient care. The course is not easy but for the investment I made in both time and money I certainly have no regrets.

Dan Comins


After almost 13 years in hotel hospitality, I was looking for a change in my career. By nature I am a people person and love to help others. It's always been a rewarding feeling for me. In my searching I came across the field of HIS and the program offered through the Hearing Aid Academy. I quickly felt a connection. Hearing loss has affected members of my family. I know first hand what these life challenges represent. My desire to help others in this capacity and begin this rewarding career became instant. I recently attended the HAA's Boot Camp in Philadelphia 2021! It was an absolute blast! My experience was beyond what I imagined. All the opportunities to have hands on experience, learning from the best instructors and making great new friends were just a few of my highlights just to name a few. If you are a hands on person and you love helping people this is the place for you. Do what I did and get started with a great new career! To learn more, email or call the HAA today and ask for Dave. You won't be disappointed!

Josh Bennett


Personal excellent service by professional

Ron Lee Caldwell Sr.


I am about 1/2 way through the HAA curriculum and just attended the weekend bootcamp for hands on clinical training. I cannot say enough good things about the staff and instructors that run the program. I was skeptical of the program at first, mainly because I couldn't find anything else out there to compare it to. This weekend put any hesitations I had at bay. I am very excited to complete the program, get licensed, and I hope 🤞🤞 that HAA will put on CEU courses in the future so that I can continue working with this group!

Kara Horniacek


Hearing aid academy i was at the event in georgia and to meet a lot of experts that they had there the questions they answered and the expertise in the room was very pleasing i was happy to see they were happy to teach us they were not lazy and unmotivated they helped us all with individual questions and many other things i deffinettly recommend going here.

Brock Cantrell


I started the Hearing Aid Academy a few months ago and I have loved every moment of it! At first I was a little skeptical because there are not many programs like this but I promise it is worth every penny and they are completely legit. The instructors are always available to answer questions for you which is nice when everything is online. I'm currently at the bootcamp and I am very happy I decided to go; the hands on training is one of a kind. If you are interested in becoming a Hearing Aid Specialist this is the program for you!

Tara Winslow


It's just an amazing experience, they have amazing support, instructors hands on training bootcamps and live zoom calls every week to teach you more things along the way as you go through their course.

Ryan Wayne Douglas


Exceptional program - the instructors are amazing - the program. the support, the materials along with the weekly live sessions and the supporting boot camp are all beyond expectations!

Bryan Stave


Excellent! From the Boot Camp to the audiometer simulator and online training, and so much more, it is top notch. The training is not easy, but it is doable for those who want to learn and have a lifelong career in hearing healthcare. I feel so privileged to have met so many wonderful people who have such a big heart for this profession. I feel confident that with the help of HAA I will achieve my career goals.

Tava Patton Marrington