SEIZE THIS RARE OPPORTUNITY!
Watch The Video Below
What You Will Learn In Philadelphia
Due to COVID-19, only the first 30 students will be able to access this game-changing experience
The Hearing Aid Academy welcomes you to our quarterly LIVE hands-on education experience. This is an intensive 2-day training where you will be able to work directly with our team of qualified staff and receive the initial instruction you need to prepare for and pass your state's licensing exam.
All Hearing Aid Academy students are encouraged to attend. This event is also open to anyone looking to receive hands-on experience, including those looking to advance their career, interested in considering a career in the hearing aid sciences field, or employers who would like to improve the technical skills of their team, by offering supervised hands-on education..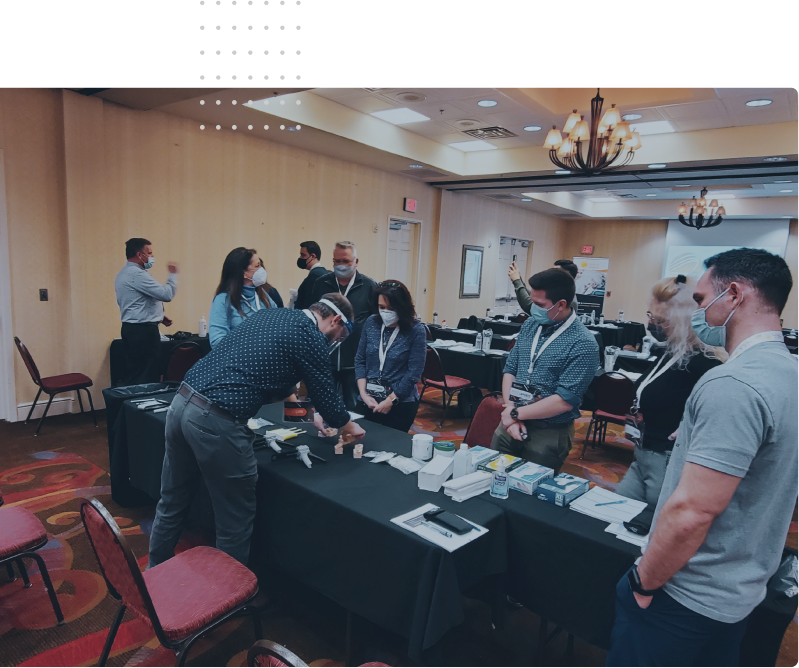 WHAT WILL YOU LEARN?
This intensive 2-day event is structured to provide students with the opportunity to practice and experience all the day-to-day tasks performed by a Hearing Aid Specialist.
This includes the hands-on fundamentals:
Hearing Tests
Audiometer Training
Molds and Impressions
Masking
Expertise with the various tools used by Hearing Aid Specialists
You will also learn and practice what you will be required to know in order to pass the practical exam. Everything you do will be supervised by the team of Hearing Aid Academy instructors. You will work one-on-one or in small groups receiving insights that will demonstrate the difference from being an ordinary Hearing Aid Specialist to a top expert in the field.
There are no requirements or pre-requisites to attend, but we do ask that all students come READY TO LEARN. We ask that you be on time, be at all sessions and embody the professional attitude of someone in a medical career.
Due to current events, we also ask that you you read and follow the COVID-19 Guidelines
EVENT SCHEDULE
Registration
Come check-in with us, get all of your materials and prepare to have a successful weekend
WELCOME
Meet your instructors and get introduced to the activities going on during Friday and Saturday.
Practical Exam Overview
Short classroom overview to prepare you for the HANDS-ON sessions of the day
BREAKOUT SESSION #1
HANDS-ON experience! Make the theory come to life and enjoy working with the instructors and other students
TBD PIZZA AND NETWORKING PARTY
The Hearing Aid Academy family characterizes for having fun and enjoying what we do, so come ready to relax and connect with people that share your values.
GUEST KEYNOTE SPEAKER
We are excited to have a surprise guest speaker that will help you get closer to your goals!
CLASSROOM SESSION
Short classroom overview to prepare you for the HANDS-ON sessions of the day
BREAKOUT SESSION #2
HANDS-ON experience! Make the theory come to life and enjoy working with the instructors and other students
LUNCH (PROVIDED)
Make sure you tell us what option you want, and we'll provide a good lunch for you to continue learning
BREAKOUT SESSION #3
HANDS-ON experience! Make the theory come to life and enjoy working with the instructors and other students
Q&A
Our personal favorite portion of this! 2 minds think better than one, and 30 minds asking questions = Great answers from our experts!
MEMORIES OF OUR LAST EVENT
Take a look at Hearing Aid Academy Bootcamp Students and Instructors working together at past events!
Subject Matter Expert and curator at Missouri's Hearing Aid Museum, aka History of Hearing Museum, located in Springfield, MO. Has been licensed in multiple states to dispense hearing instruments for over forty years. He has provided in-service consulting services for a variety of audiology and hearing instrument dispensing settings.
Dr. Brethower is also Board Certified in Hearing Instrument Science(NBC_HIS) and Board Certified in Balance Medicine by the American Academy in Balance Medicine (AABM). He has authored and co-authored articles in professional publications regarding digital hearing instrument fittings and co-authored the textbook Fitting from the other side of the Fence. He has also invented a cerumen management device for for enhanced hearing instrument performance.
He believes successfull treatment for hearing loss involves more than just describing the hearing loss, it must include the identification of the remaining hearing ability.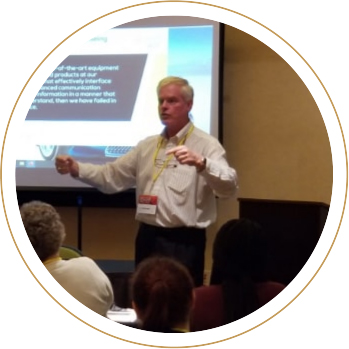 TESTIMONIALS
WHAT OUR STUDENTS HAD TO SAY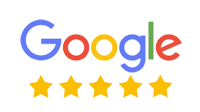 The Hearing Aid Academy is the only online study program for anyone considering going in to the Hearing Instrumentation Specialist field. The best thing about it is you can go at your own pace with no one assuming you already know the basics in the field. They start from scratch and allow you to learn the way you want to.
The Live Bootcamp in Columbus, Ohio was also excellent. You get two full days of teaching by one of the best and hands on exposure to audiometers, audiograms, making ear mold impressions, ear blocks, oto-probes, otoscopy and otoscopes. …… Read More They even give you gifts that you can use to help you prepare for the practical! If you do have a question or concern they do their best at getting back to you and resolving it as soon as possible. I think this has been one of the best investments I have ever made towards my future.

Charlene Gregory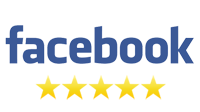 The Hearing Aid Academy is everything and more than what is advertised. The Academy is not just learning what is necessary to pass your state test but it is the path to obtaining a complete education about the science of hearing and the intricacies of hearing aids. I have a business finance background but wished to change my life's path and sincerely help people with their hearing. I personally had no previous hearing experience or science experience for that matter. Yes, I was completely lost at first, but the required information is available from the Hearing Aid Academy and I am completely satisfied with the pace and structure of the education. …… Read More Then to top it off, the Hearing Aid Academy was able to refer me to a Board Certified, 20 year experienced, hearing aid specialist for additional practical training. I am now employed in the industry with a great career job after only 8 months from beginning my education. Thank you Dennis and Dave for literally assisting me in changing my life.

Troy Birmingham
ENROLL NOW
Due to Covid-19, we can only allow

30 attendees.

Secure your spot now!
Just click on the link below to secure your seat now.
Hearing Aid Academy Students
Regular
$697
Registration Ends On
October 31st, 2021
Non – Hearing Aid Academy Students
Regular
$897
Registration Ends On
October 31st, 2021
For Questions, Please Call Us
admissions@hearingaidacademy.com
If you are currently enrolled with the Hearing Aid Academy and already purchased the bootcamp, please contact us immediately to receive your special coupon code to enroll.