Request An Information Packet
Select a State
PR
MT
AK
MS
AR
MN
CO
CA
AZ
MI
FL
CT
DC
DE
ME
IN
IA
GA
HI
ID
IL
MO
MA
KS
KY
LA
AL
MD
PA
RI
NC
NJ
NV
OH
NY
ND
NM
NH
NE
OR
OK
VA
UT
SC
TN
TX
SD
VT
WA
WI
WV
WY
*We Respect Your Privacy.
Graduate in 3 to 6 months
Learn How You Can Enroll In This 100% Online Program Today And Complete Your Education
As A Hearing Instrument Specialist In Just 12 Weeks.
The Hearing Aid Academy (HAA) is the most complete and advanced 100% online education program for Hearing Aid Specialists. The HAA arms you with all the tools you need to successfully pass the state license exam and start your new career in the fast growing hearing instrument services industry.
Did you know…Hearing Aid Specialists are in high demand as nearly one in three people over the age of 65 suffer from some level of hearing loss and may require hearing aid services? A career as a Hearing Aid Specialist provides long term stability, a highly respected career in the medical profession, and excellent income potential with an average starting salary at over $50,000 per year (according to the U.S. Department of Labor Statistics).
The average completion time is as little as 3-6 months working at your own pace through a 100% online curriculum. The Hearing Aid Academy allows you to connect directly with instructors one on one , offering you a truly individualized education. The curriculum covers every aspect required for passing the state license exam but also provides you with targeted training on all aspects of a successful career in the hearing health industry.
Learning Center Courses
Learn How You Can Enroll In This 100% Online Program Today And Complete Your Education
As A Hearing Instrument Specialist In Just 12 Weeks.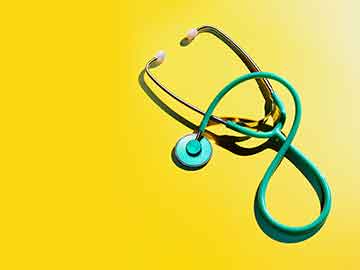 Affordable Education
Just 3-6 Months To Complete
You will receive specialized education specifically targeting a career as a hearing aid specialist.Considering the income potential, the low tuition cost and the speed in which you can complete the education, the Hearing Aid Academy is a great value.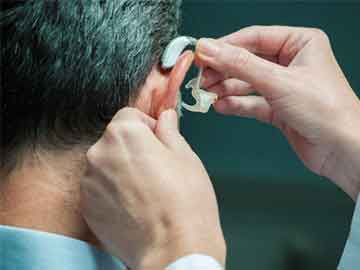 High Quality Education
Become A Hearing Aid Specialist
The Academy offers training and a direct path to your future as a Hearing Instrument Specialist in the hearing health care field. We want you to know and understand what it is that sets the Hearing Aid Academy apart from all other sources of training in this field.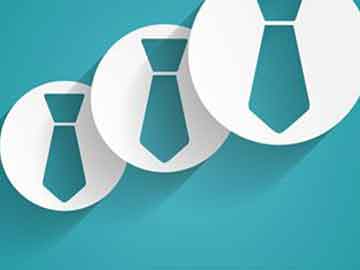 Get Hired!
Your New Job Is Waiting
Many top hearing aid retailers tell us there are not enough qualified applicants to fill the jobs they have available. We help you get noticed by employers who are looking and ready to hire you. The average wage for hearing aid specialists is over $50,000/year.
Job Placement
Companies Who Are Looking For Hearing Aid Academy Graduates
Below are a list of Outreach Alliance companies who seek students who have completed the Hearing Aid Academy's curriculum
Testimonials
My name is Desiree Stevens. I completed the Hearing Aid Academy course before taking the licensure exam to become a hearing instrument specialist. The most exciting part of it all is I passed my practical and written exam the first time around! I am now licensed to dispense and fit hearing aids in the state of Oklahoma! I truly believe that without this course and my amazing support system I would not have succeeded as quickly as I did. Dennis Gunn does a great job explaining the material in the videos provided through the course. It was always very helpful for me to read the suggested reading material, and then have someone go through and explain it verbally. This course does just that!
The Hearing Aid Academy is everything and more than what is advertised. The Academy is not just learning what is necessary to pass your state test but it is the path to obtaining a complete education about the science of hearing and the intricacies of hearing aids. I have a business finance background but wished to change my life's path and sincerely help people with their hearing. I personally had no previous hearing experience or science experience for that matter. Yes, I was completely lost at first, but the required information is available from the Hearing Aid Academy and I am completely satisfied with the pace and structure of the education. Then to top it off, the Hearing Aid Academy was able to refer me to a Board Certified, 20 year experienced, hearing aid specialist for additionalpractical training. I am now employed in the industry with a great career job after only 8 months from beginning my education. Thank you Dennis and Dave for literally assisting me in changing my life.
Thanks for sending me Mr. Troy Birmingham. Troy worked with me on his practical for maybe 6 months. He was a sharp student. He had no formal training in our science before attending your academy. He was well instructed and could apply that knowledge with my hands on. He took to all my instruction well. He has currently taken a position with Livingston Hearing in Texas where he will be closer to his home in Louisiana. Thank you for sending me such a likable , interested,dedicated student.
I was skeptical at the beginning, because I had never gone through an online training before, however I must say I am quite impressed with the depth of information I was able to receive through the Hearing Aid Academy program. The education I received from the Hearing Aid Academy was everything they promised it to be and more. I highly recommend this program to anyone who is looking to get licensed as a hearing aid specialist.
I would like to fully appreciate the effort done by Mr Dennis Gunn and his team of HAA in making an excellent, complete, current and comprehensive online HIS program which has not only given me confidence to go for any State Licensing Exam written and practical but also has given me an insight of responsibilities as a Hearing Healthcare Professional to help the hearing impaired individuals in the community to improve their communication skills by using a proper hearing instrument.
Become A Graduate In 3 to 6 Months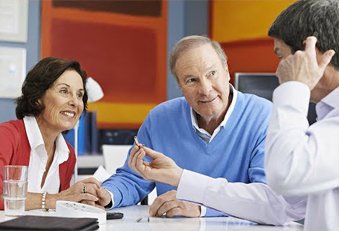 100% Online Self Paced Training Course
Great Earnings Potential
Globally Recognized Certification
Highly Respected Career In The Medical Profession
Job Opportunities Waiting | Highest Level Online Training