OPEN TO THE PUBLIC – HIGH LEVEL HANDS ON EDUCATION EVENT
Register today for the
Hearing Aid Academy's
Hearing Aid

Dispensing
BOOT CAMP in Las Vegas!
[12 CEUs + Hands-On Labs]
Friday & Saturday,
October 11th-12th
Register Now
Hilton Double Tree Airport Hotel
7250 Pollack Drive—Las Vegas, NV 89119
(Special Room Rates—Free shuttle to airport & Strip!)
An exciting hands-on training event for licensed dispensers, trainees & those who'd like to explore hearing aid dispensing with the #1 trainer in the hearing health field!
This is a HANDS ON EDUCATION open to the public. You Do Not have to be a Hearing Aid Academy Student to attend this event!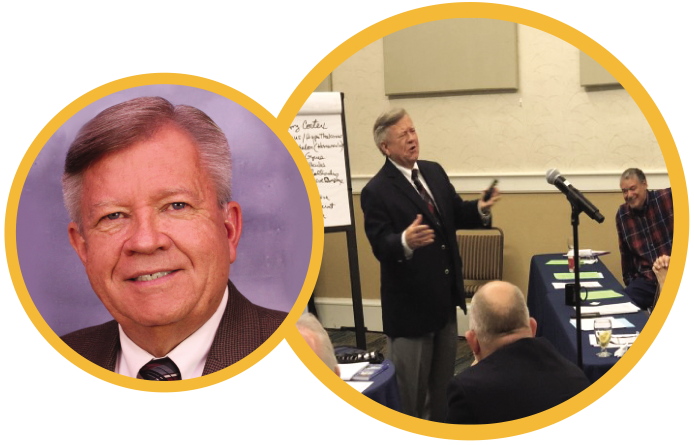 Max Stanley Chartrand, Ph.D., CSP
www.drmaxchartrand.com
He is an award-winning public speaker, professor of Behavioral Medicine, author, professional educator, research committee chair, and Managing Director at DigiCare® Behavioral Research. He has contributed a plethora of textbooks, medical and professional journal articles, technical and medical papers, licensure examinations, and CE/CME courses for several professions, and over 18,000 hours of professional speaking engagements during a career spanning more than four decades.
Features 15 Hours Of:
Trends in Regulation & Technology

Professionalism, Ethics, Opportunities

Physics, Physiology, Disease, Acoustics

Otoscopy, Case History, Audiometrics

Ear Impressions, Earmold, Real Ear Tests

Practice Exam—Hands-On Labs
Early Bird:

$295

ONLY A FEW LEFT

STANDARD:

$395

AT THE DOOR:

$795
*Note:
Fees do not include hotel or travel expenses
(Course Materials, Friday and Saturday lunch provided)
*12 CEUs For Attending This Event
WHAT WE WILL FOCUS ON
Describe current and future trends in hearing aid dispensing, including implementation of the HIS Code of Ethics, jurisprudence, and coming regulatory changes in the field.
Delineate case history, otoscopy & referral, evaluation, fitting recommendation, wearing schedule, and verification, validation
Resolve problem fitting cases through special tests, ear training, and compensatory hearing aid, assistive device, and coping strategy counseling of the hearing impaired and their social support system.
Demonstrate practical applications of otoscopy, ear impressions, earmold design, Real Ear measures, and audiometric evaluation protocols. tuning fork tests, including delivery, central auditory ear training, and interaural attenuation (lab workshop)
Friday, October 11, 2019
(Breakfast on own)
8:30
Welcome & Registration
9:00 – 10:00 (1.0 CEUs)
I. Introduction: Developing trends in regulation, technology & hearing care
A. OTC, DTC, FTC regulations
B. Hearing aid lifestyle/assistive device interface
C. Full-service hearing health care
10:00 – 12:00 (2.0 CEUs)
II. Professionalism & Ethics in Dispensing Practice
A. Review of Ethical Theory (Virtue, Consequential, Rights, Intuitive, Deontological)
B. Ethical lapses = Attempted Shortcuts
C. Medicolegal implications of PCAST: OTC, FDA, FTC, State Regs
D. The Code of Ethics of the International Hearing Society
E. The coming regulatory connections & concerns re ethical codes
F. Importance of Self-Regulation of an Industry
12:00 – 13:00
Lunch Served
13:00 – 14:30 (1.5 CEUs)
III. Finding the Best Opportunities in Hearing Aid Dispensing
A. Preparation and Experiential Guideposts
B. Review of Practice Settings/Fiduciary Relationships
C. Responsibility to Patients, Practice, Community, Industry
D. Establishing Empathetic Social Support Systems vs Phantom Social Support
E. Physical & Cognitive Health Connections to Hearing Health
F. Building Your Community Hearing Healthcare team
14:30 – 16:00 (1.5 CEUs)
IV. Review of Best Practice Standards:
A. Video Otoscopy, FDA Red Flags: Fitting or Referral to Community Team?
B. Building Case History
C. Audiometric & Speech Testing, Masking
D. Soundfield, Real Ear Verification
E. Delivery Protocol & Validation
F. AfterCare
16:00
Class Dismissed
(Dinner on own)
SATURDAY, October 12, 2019
(Breakfast on own)
8:30
Welcome & Registration
9:00 – 10:00 (1.5 CEUs)
V. Hearing Science Review (Basic, Intermediate)
A. Physics of Sound & Psychoacoustics
B. Audiometric Interpretation
C. Physiology & Anatomy: Neurophysiology
D. Diseases of the Ear, Referral, Disposition & Communicating
10:30 – 12:00 (1.5 CEUs)
VI. Digital Programming & Problem Resolution
A. Application of Audiometric Interpretation
B. Setting User Volume Levels, Balancing Binaural
C. Resolving Own-Voice Complaints
D. Overcoming Dexterity Issues, Limitations
E. Age-related challenges
F. Earmold modification, remakes, exchanges
12:00 – 13:00
Lunch Served
13:00 – 14:30 (1.5 CEUs)
VII. Practical Applications: Best Practice Standards
A. Impression materials
B. Bracing for otoscopy, impression-taking
C. Critical inspection of earmold, ear
D. Trouble shooting sequences, servicing, maintenance
14:30 – 16:00 (1.5 CEUs)
VIII. Open Book Exam
A. Exam procedure
B. Grading/Correction
C. Final words
16:00
Class Dismissed
(Dinner on own)
This Event Provides 12 CEUs (Continuing Education Credits) while staying in Las Vegas and Learning From The #1 Trainer in the Hearing Aid Field, Dr. Max Chartrand