If you're interested in healthcare and want to work in a field that's in high demand, hearing healthcare may be the perfect choice for you. Working in this field can be highly fulfilling, as you'll have the opportunity to help people improve their quality of life by addressing their hearing issues. In addition to the personal satisfaction of helping others, there are many other benefits to working in hearing healthcare.
In this article, we'll explore the reasons why you should consider working in hearing healthcare.
Growing Demand
According to the World Health Organization, over 5% of the world's population has disabling hearing loss. In the United States, nearly 1 in 8 people over the age of 12 have hearing loss in both ears. As the population ages, the demand for hearing healthcare professionals is only expected to increase.
Variety of Career Options
Working in hearing healthcare doesn't just mean becoming a hearing aid dispenser. There are a variety of career paths to choose from, including:
Audiologist
Hearing aid dispenser
Hearing instrument specialist
Cochlear implant specialist
Researcher
This means that you can choose a career path that aligns with your interests and skills, allowing you to pursue a career that you're passionate about.
Helping People Improve Their Quality of Life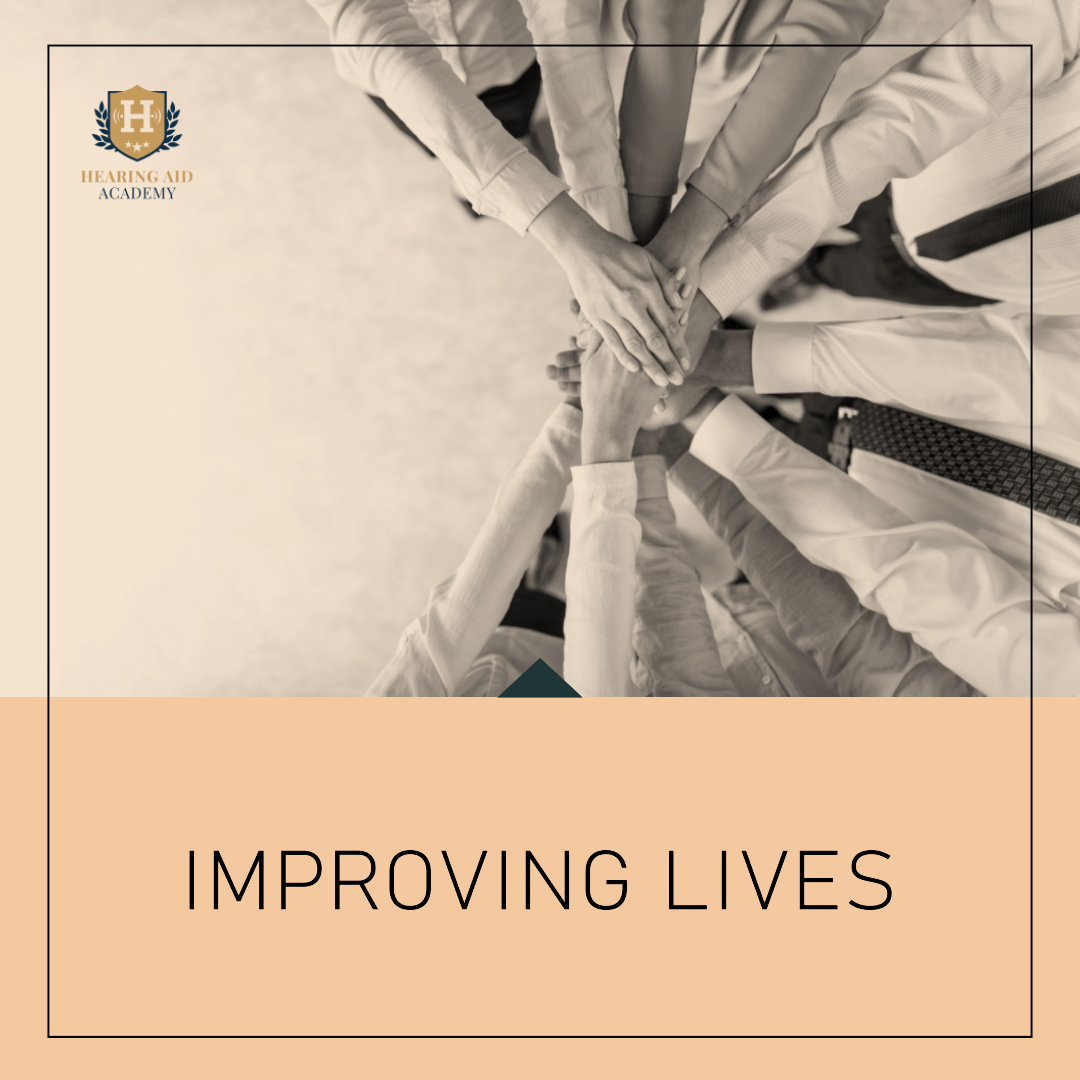 Hearing loss can greatly impact one's quality of life, from difficulty communicating with loved ones to missing out on important sounds in the environment. By working in hearing healthcare, you have the opportunity to help improve people's lives and make a difference.
Technology Advancements
Advancements in technology have greatly improved hearing healthcare, from more advanced hearing aids to cochlear implants. As a hearing healthcare professional, you'll have the opportunity to work with cutting-edge technology and stay up-to-date on the latest advancements.
Job Stability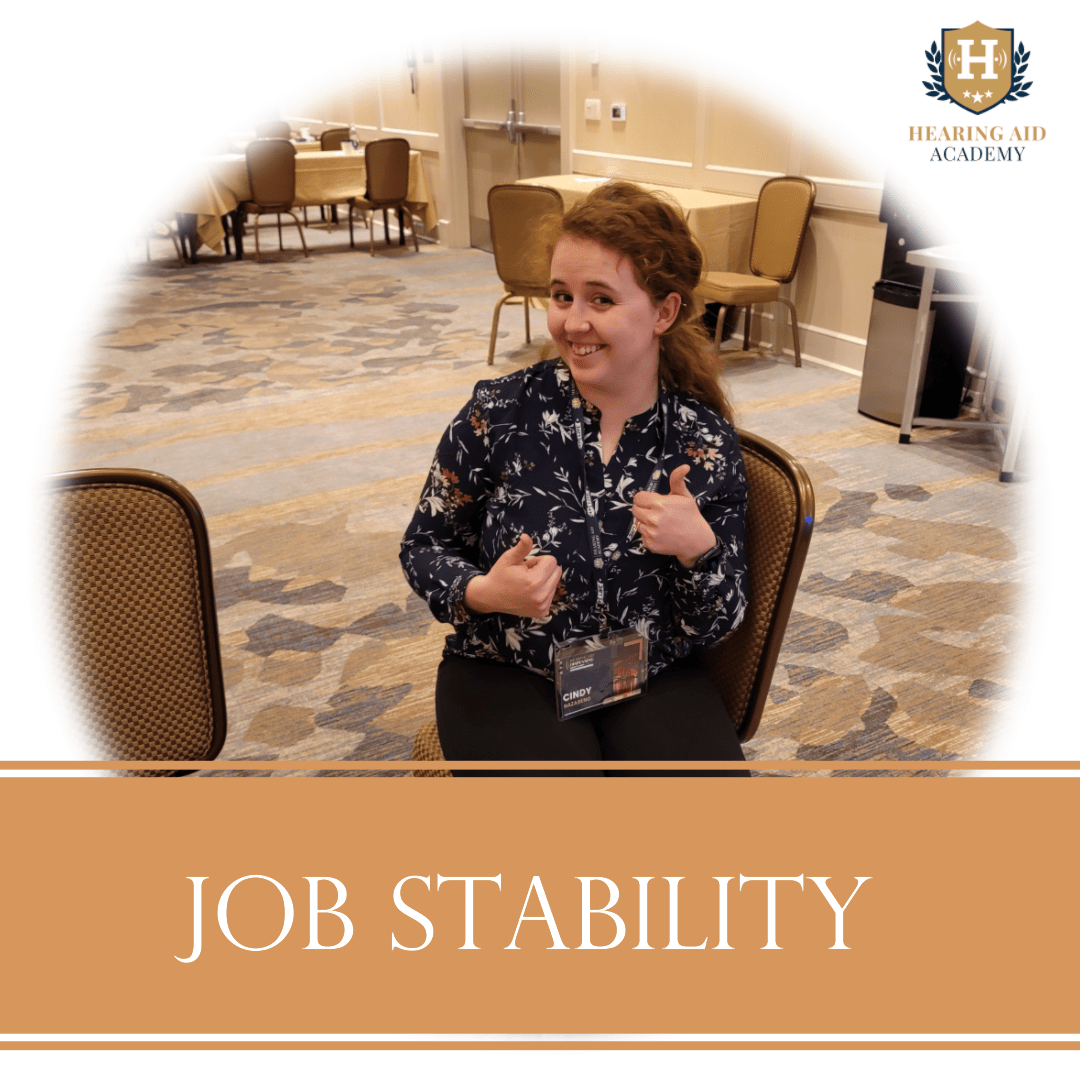 One of the biggest advantages of working in this industry is job stability. With an aging population and an increasing number of people affected by hearing loss, the demand for hearing healthcare professionals is expected to continue growing in the coming years. This means that individuals who choose to pursue a career in this field can expect to enjoy a high level of job security. Along with having peace of mind in your career choice.
Good Salary
In terms of compensation, hearing healthcare jobs can be quite lucrative.
According to the Bureau of Labor Statistics, the median annual wage for audiologists was over $77,000 in 2020, while the median annual wage for hearing aid specialists was over $56,000. Of course, salaries can vary depending on factors such as experience, location, and employer.
Conclusion
If you're looking for a rewarding and stable career in healthcare, hearing healthcare may be the perfect fit for you. With a growing demand for professionals, a variety of career options, and the opportunity to make a difference in people's lives, it's definitely worth considering.
The Hearing Aid Academy prepares students to become Hearing Aid Specialists without investing thousands of dollars. This 100% online education program allows you to study according to your schedule.
This training prepares you to sit for the Hearing Instrument Specialist Examination and to move into the hearing health care field in just 12 weeks. Moreover, the Academy's "Job Alliance program" provides opportunities for students nearing graduation to obtain job interviews with major employers in the industry.
So what are you waiting for? Visit https://hearingaidacademy.com/ or call us at (903) 487-0097 now for more information.